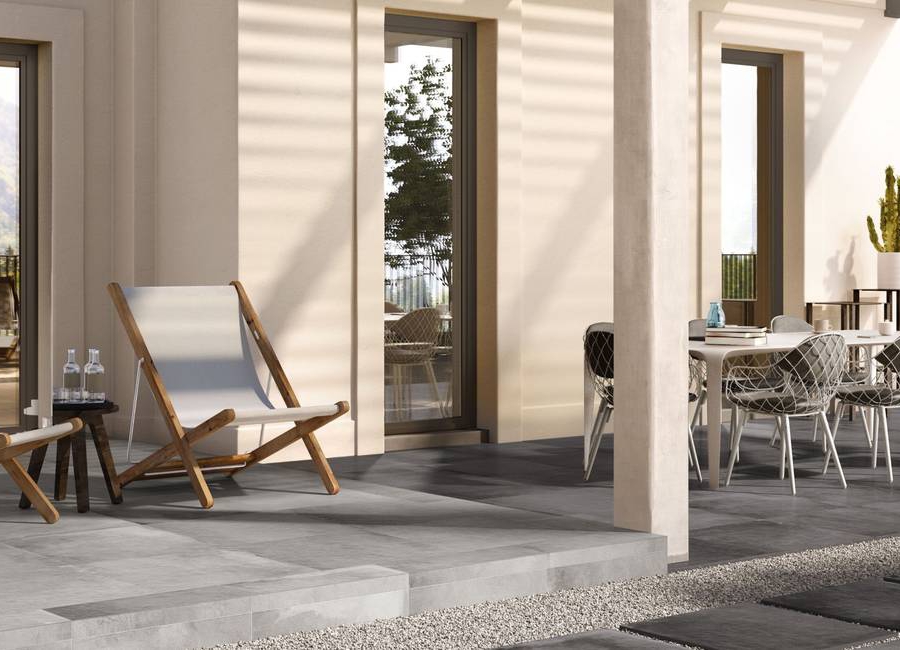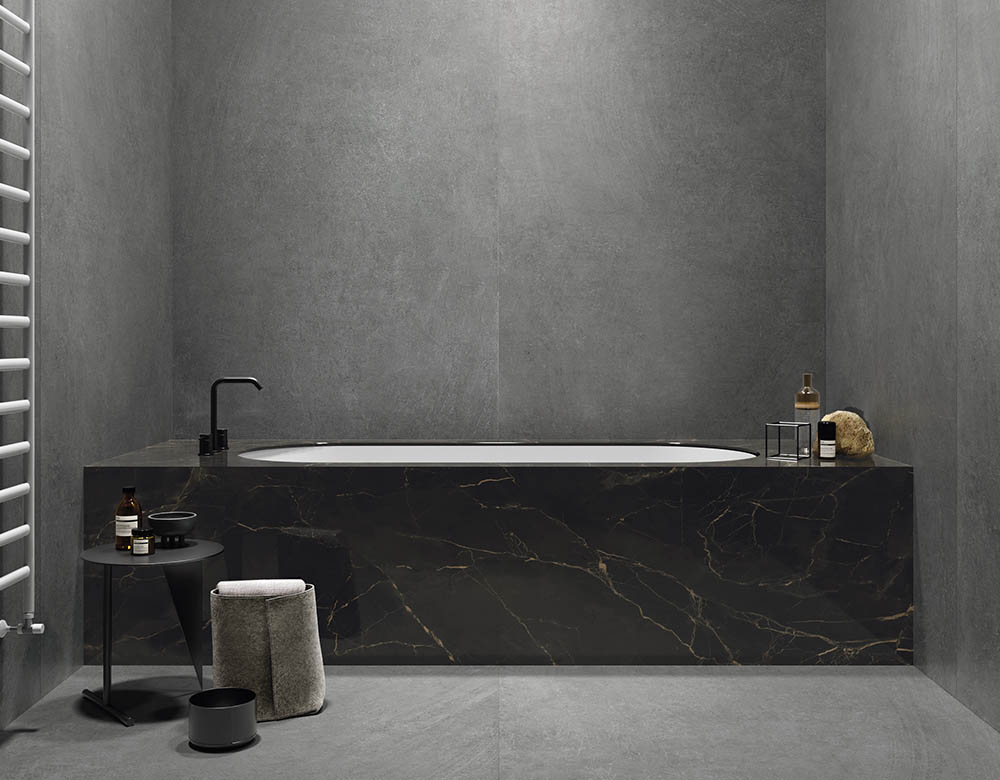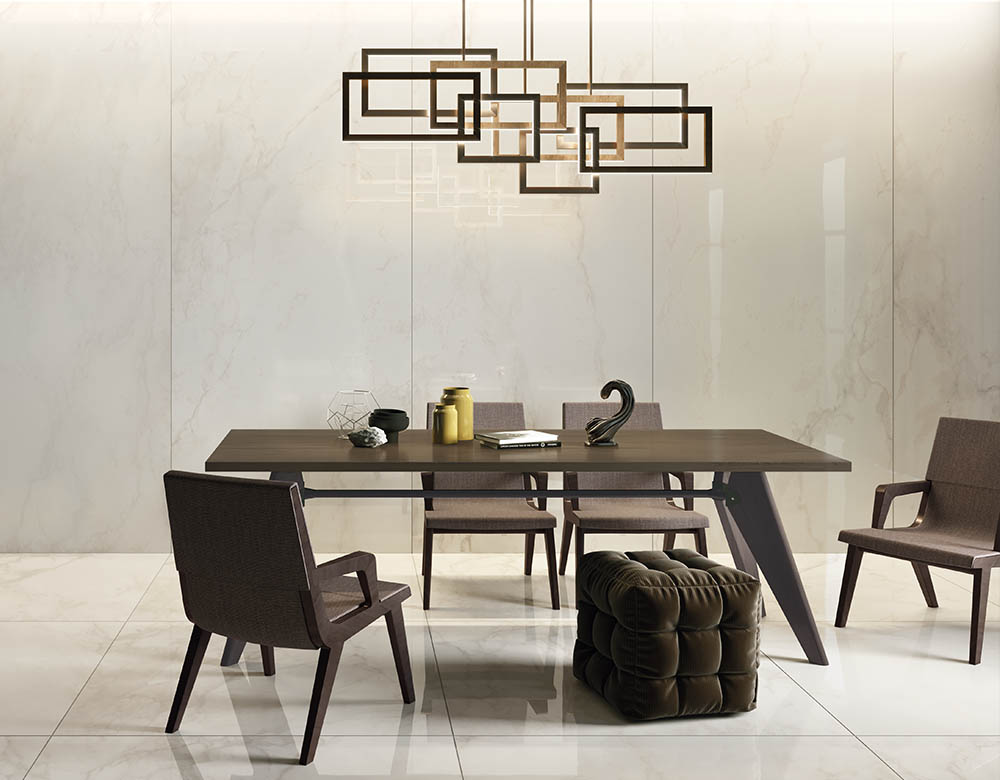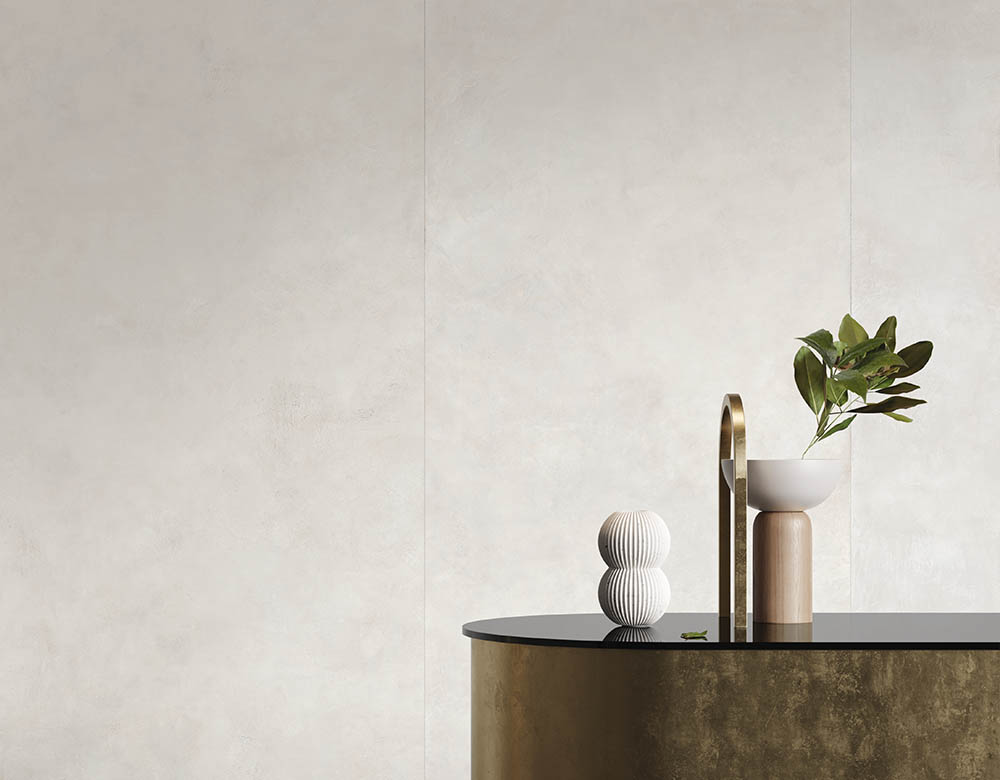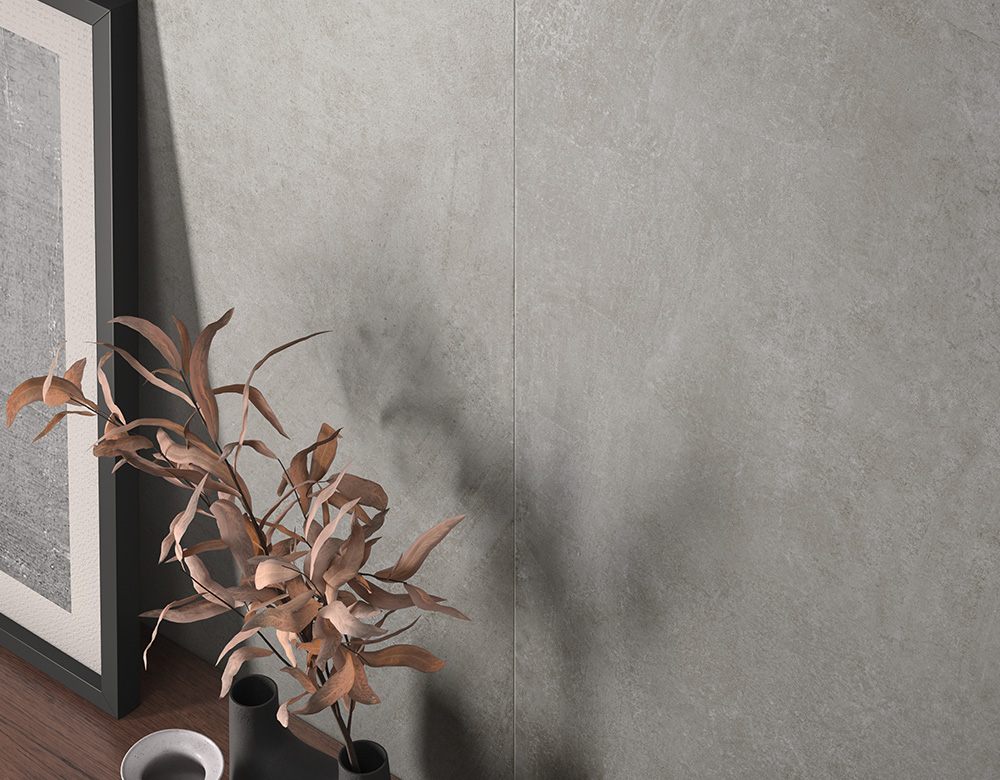 OUR
SLABS
Every
space
is a
masterpiece
The selection of Ceramiche Supergres 120x278 slabs is the ideal design solution for elegant, contemporary spaces.
The range of large porcelain stoneware formats stands out for its versatility, great personality and exceptional beauty.
THE ADVANTAGES
OF SUPERGRES
LARGE SLABS.
With their extraordinary lightness and flexibility, it is possible to cover any room, following complex shapes to coordinate every element in the room with the floor and wall coverings. An aesthetic expression that embodies all the technical potential of Supergres porcelain stoneware. The ideal material for design, allowing any element in the room to be made to measure.
ADVANTAGES
Wide range of styles.
Light and easy to handle.
Easy to cut and shape.
Frost-resistant and heat-resistant.
Healthy.
Non-absorbent.
Resistant to acids.
Easy to clean.
Fire-resistant.
Resistant to UV rays.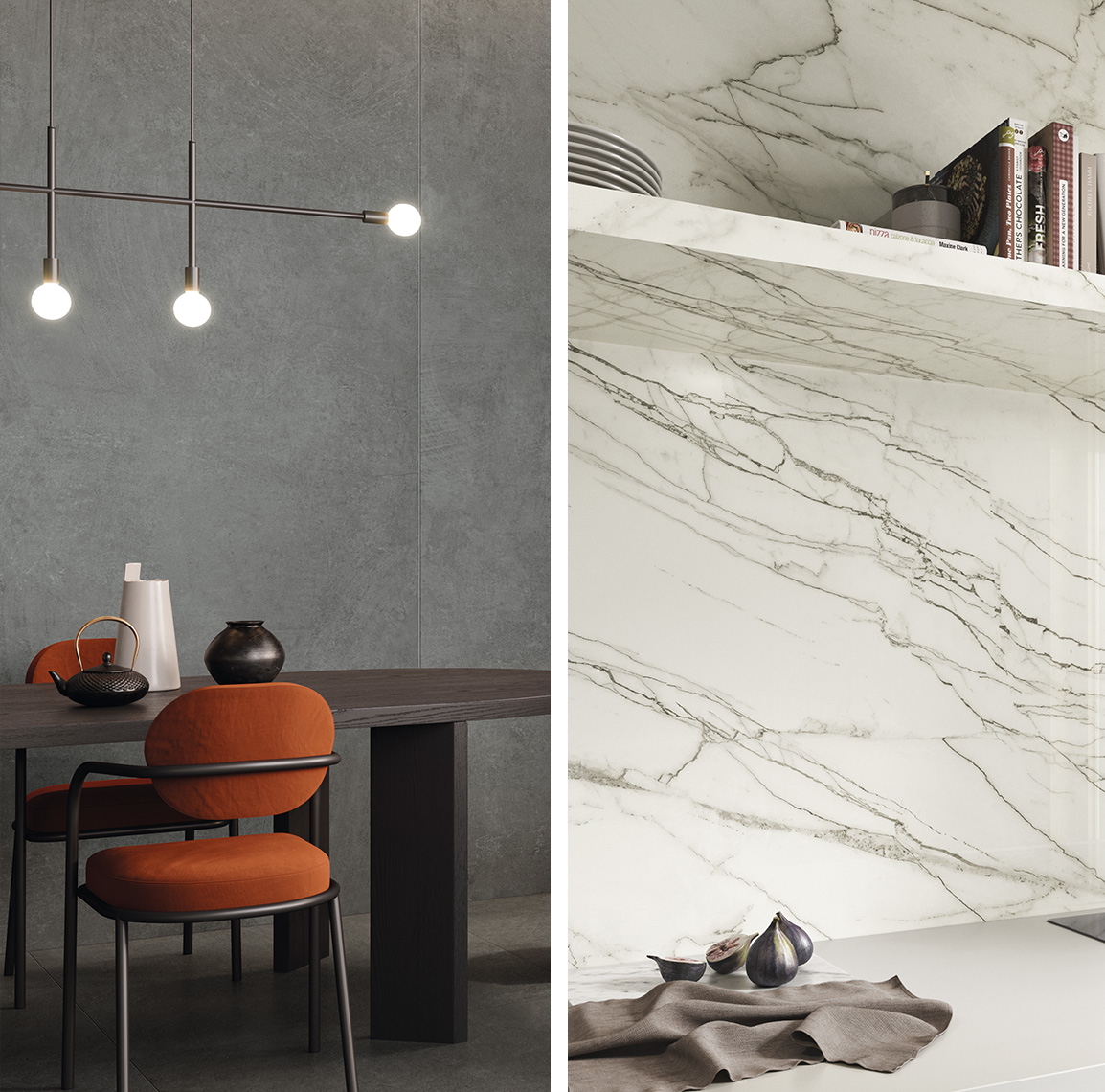 LARGE AND MODULAR
Large size (approx. 3.36 m2 per piece) and ideal height for covering standard walls up to the ceiling, reducing cutting and waste.

FEWER GAPS
The large size of the slab exalts the beauty of the graphics, allowing the whole pattern to be appreciated without any interruptions.

LASTING BEAUTY
The 120x278 slabs have all the technical characteristics of conventional thickness stoneware, while maintaining their performance, colour and beauty over time.

VERSATILITY
Freedom and flflexibility for any project, for covering flfloors, walls and furnishing elements.

THIN, LIGHT, STRONG
In just 6 mm, the slab guarantees lightness, easier handling and machining, without compromising on the strength and high technical performance of porcelain stoneware.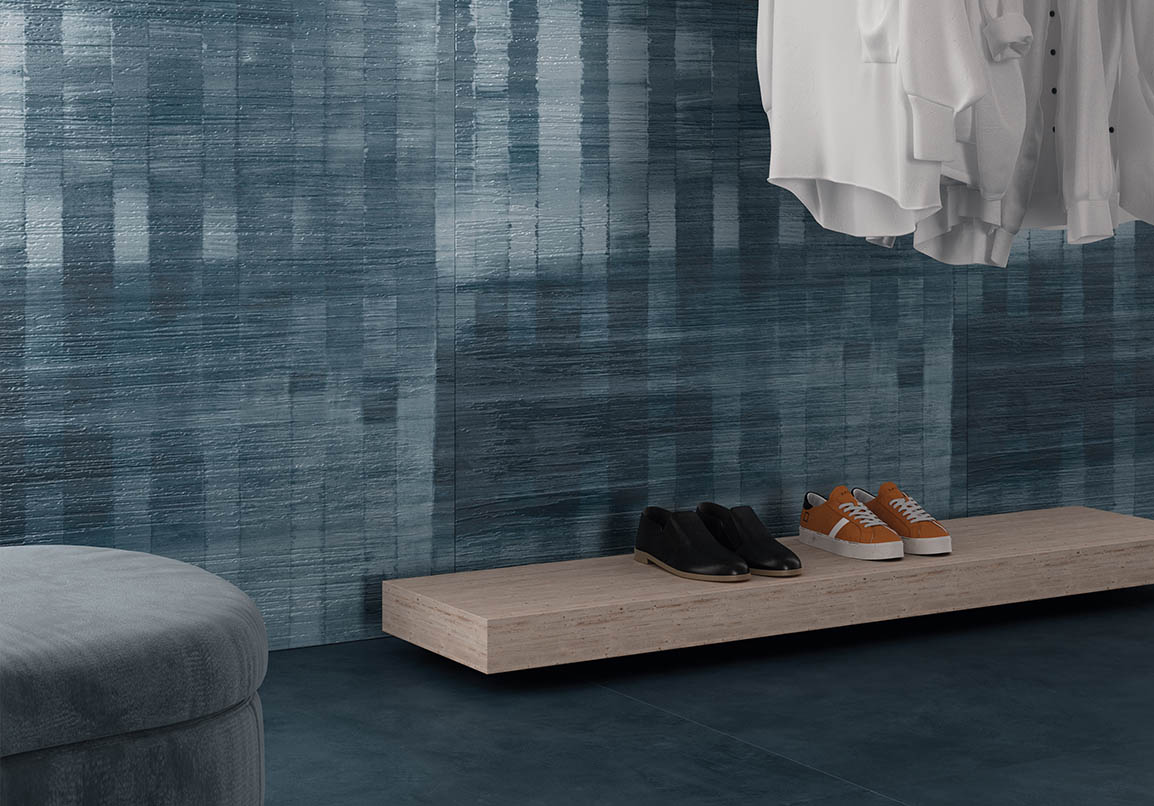 WALL
AND FLOOR COVERINGS:
DIFFERENT
NEEDS
SAME STYLE
The range of Supergres 120x278 cm, 6 mm thick slabs is completed with perfectly matching tiles in size 120x120 cm, 9 mm thick, which are stronger and more suited to all kinds of residential and commercial flooring. This ensures full design freedom and stylishly responds to all kinds of application needs.
BEAUTY
THAT EVELOPES
THE SPACE
Large and made with close attention to detail, they amaze for their size and extremely versatile use. The 120x278, 6 mm thick slabs bring new creative potential to the aesthetic research of furnishing solutions for any setting.

IN THE KITCHEN
Doors and tables.
IN THE BATHROOM
Sinks, shower trays, tubs.
IN THE LOUNGE
Doors, shelves, furnishing units.
IN COMMERCIAL SPACES
Counters and furnishing units.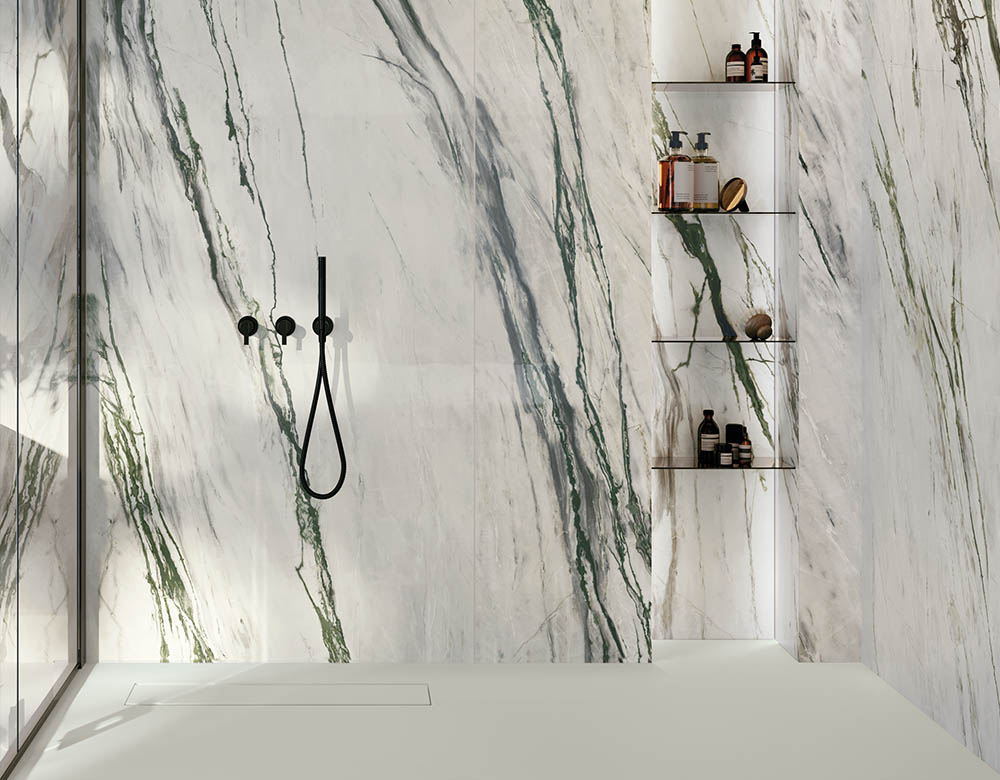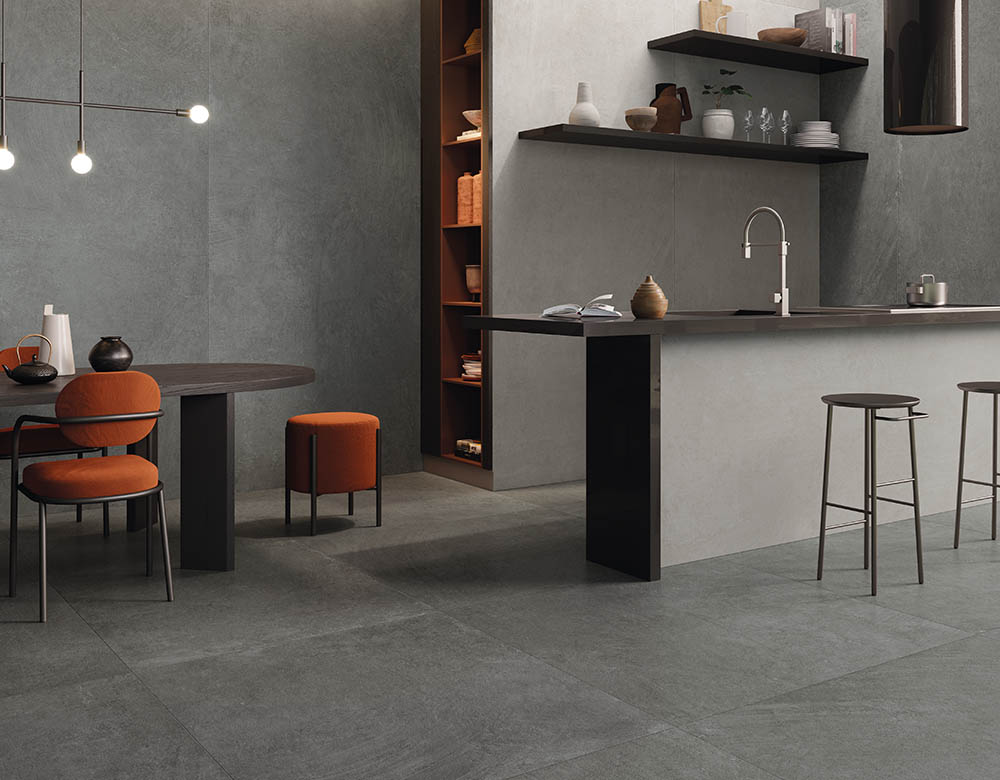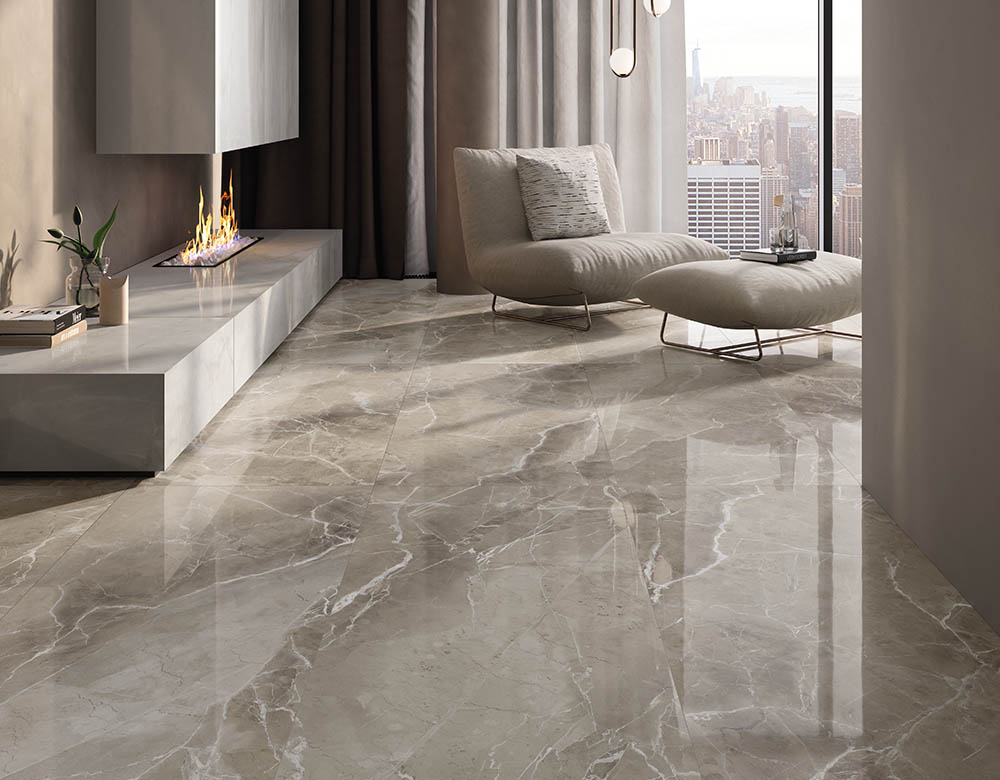 Ceramiche Supergres Collections with Slabs