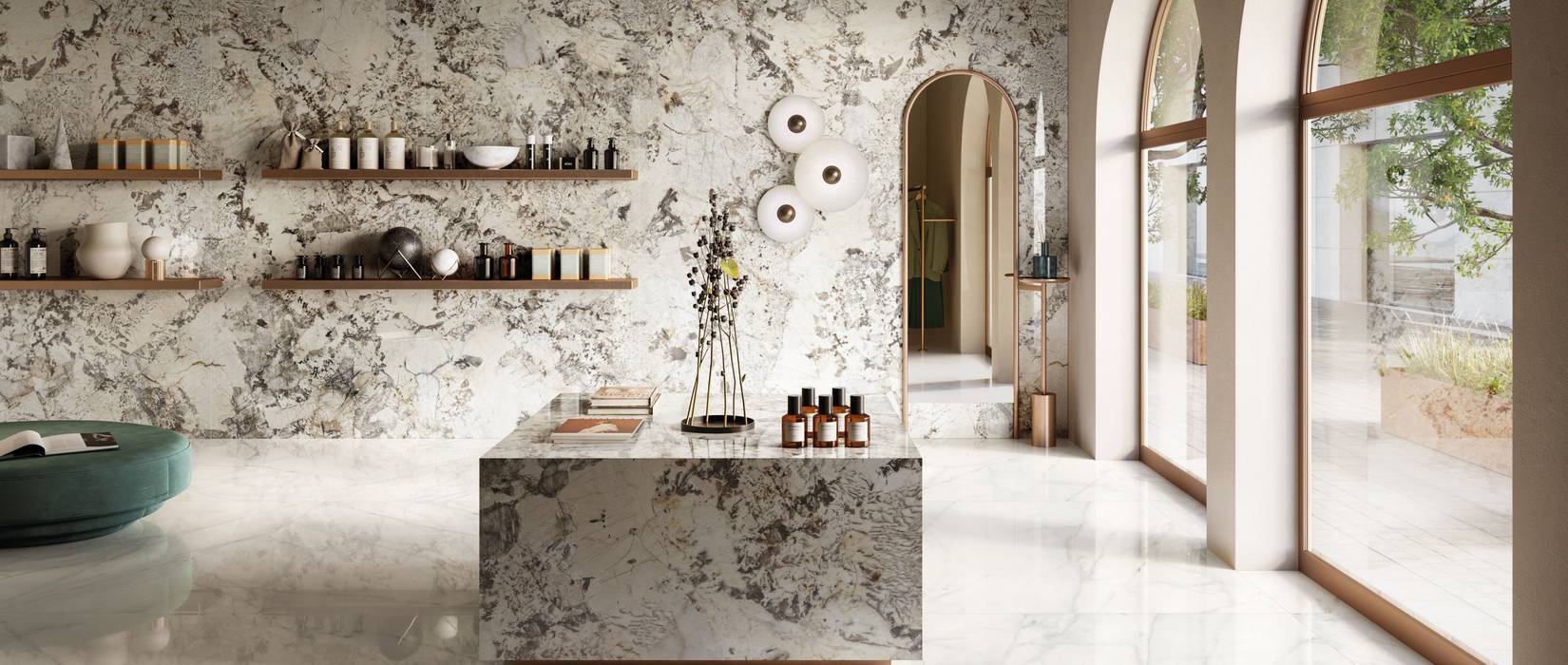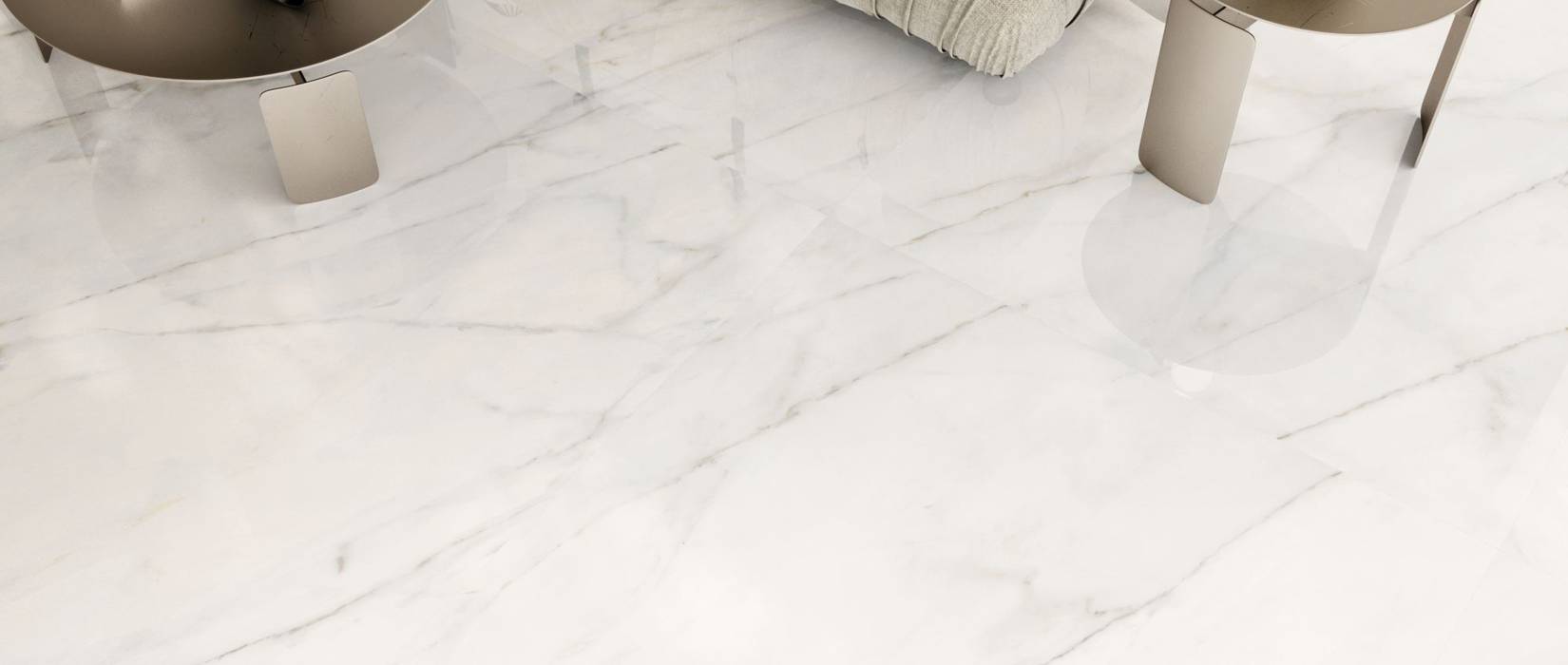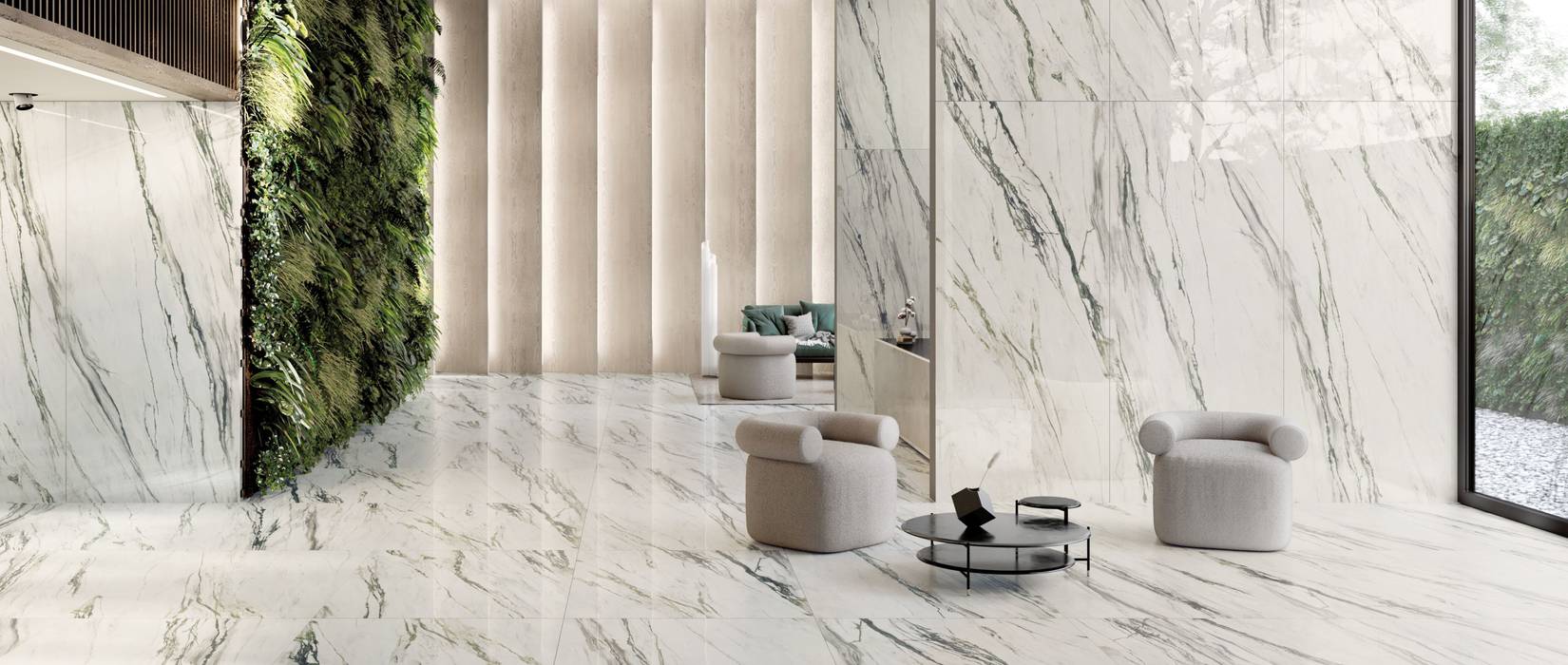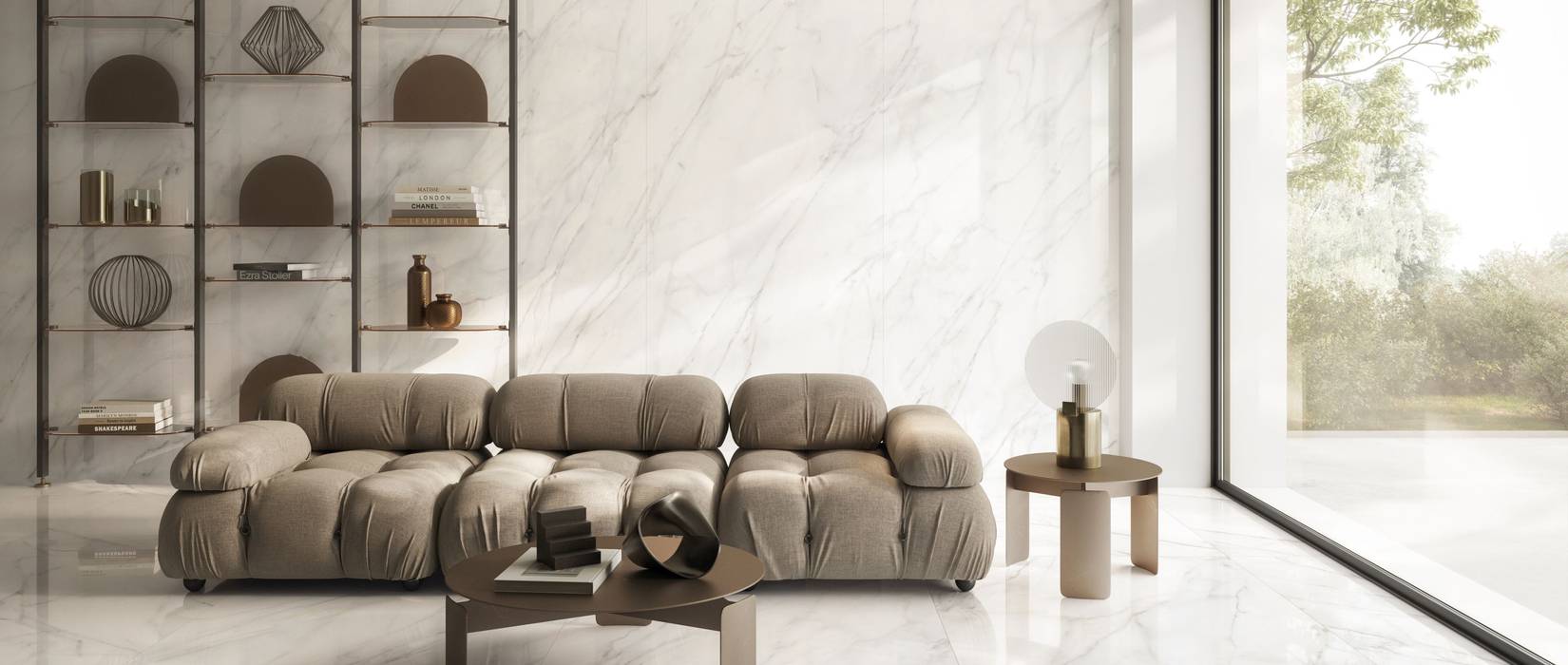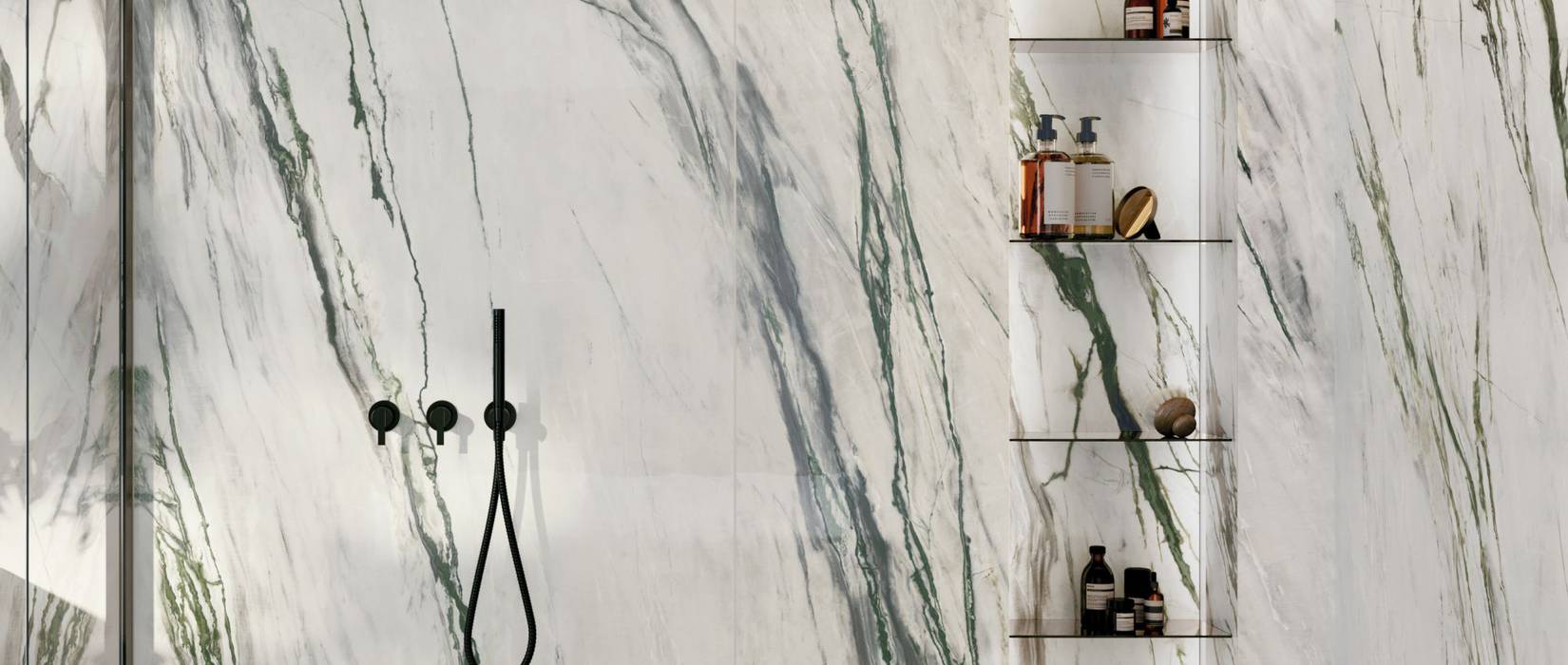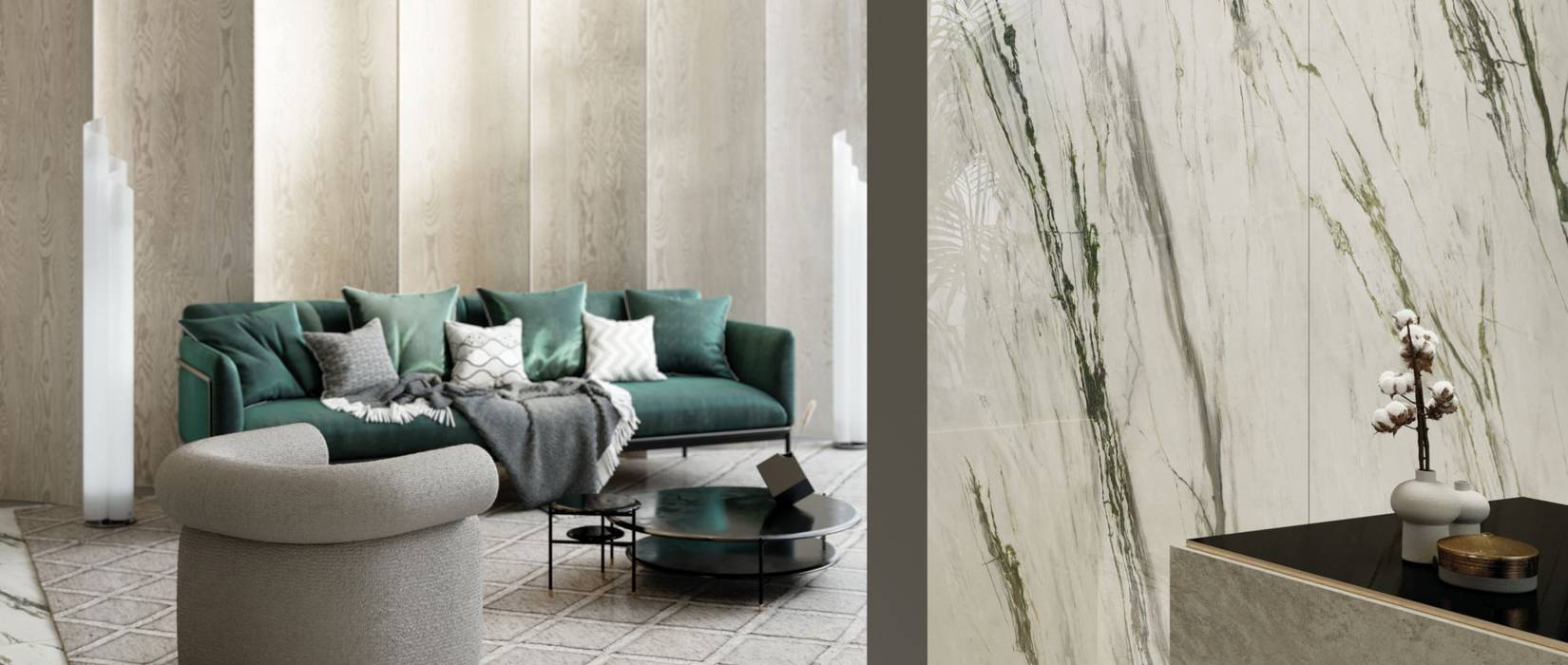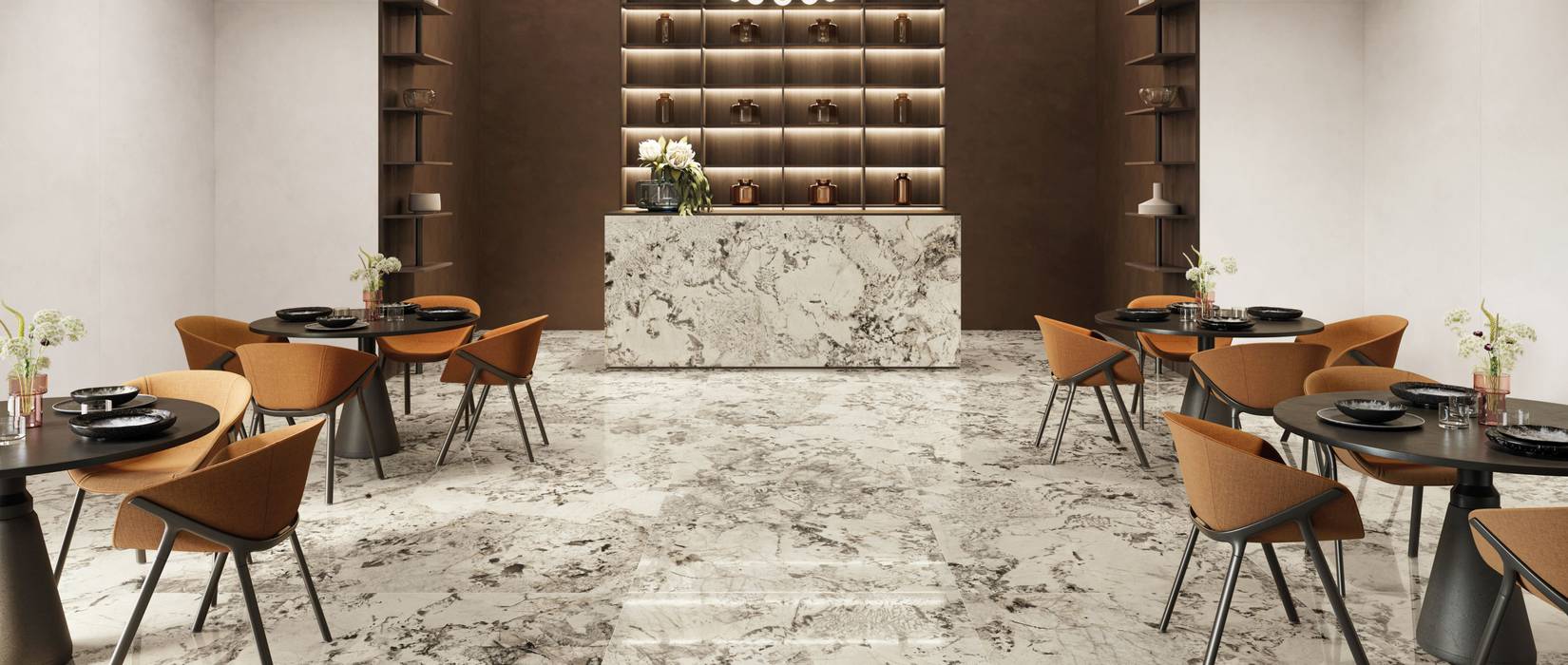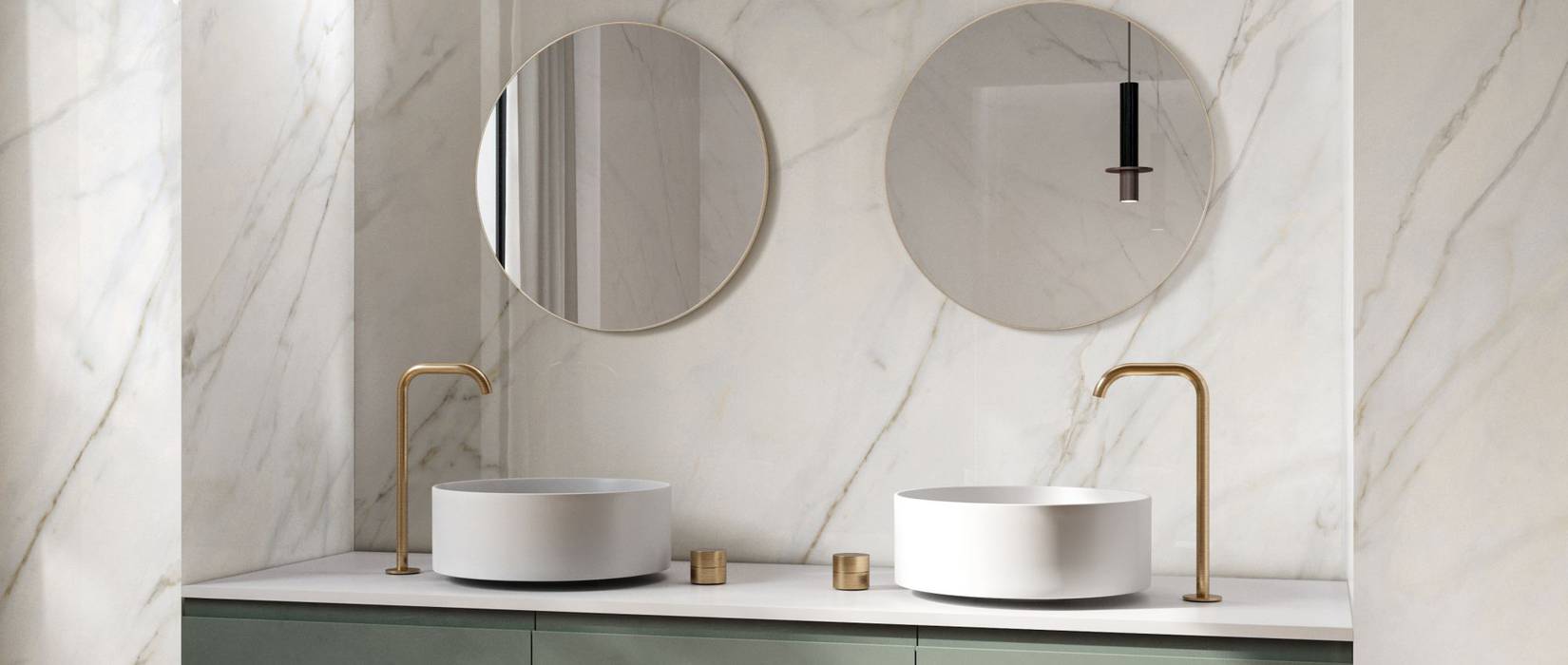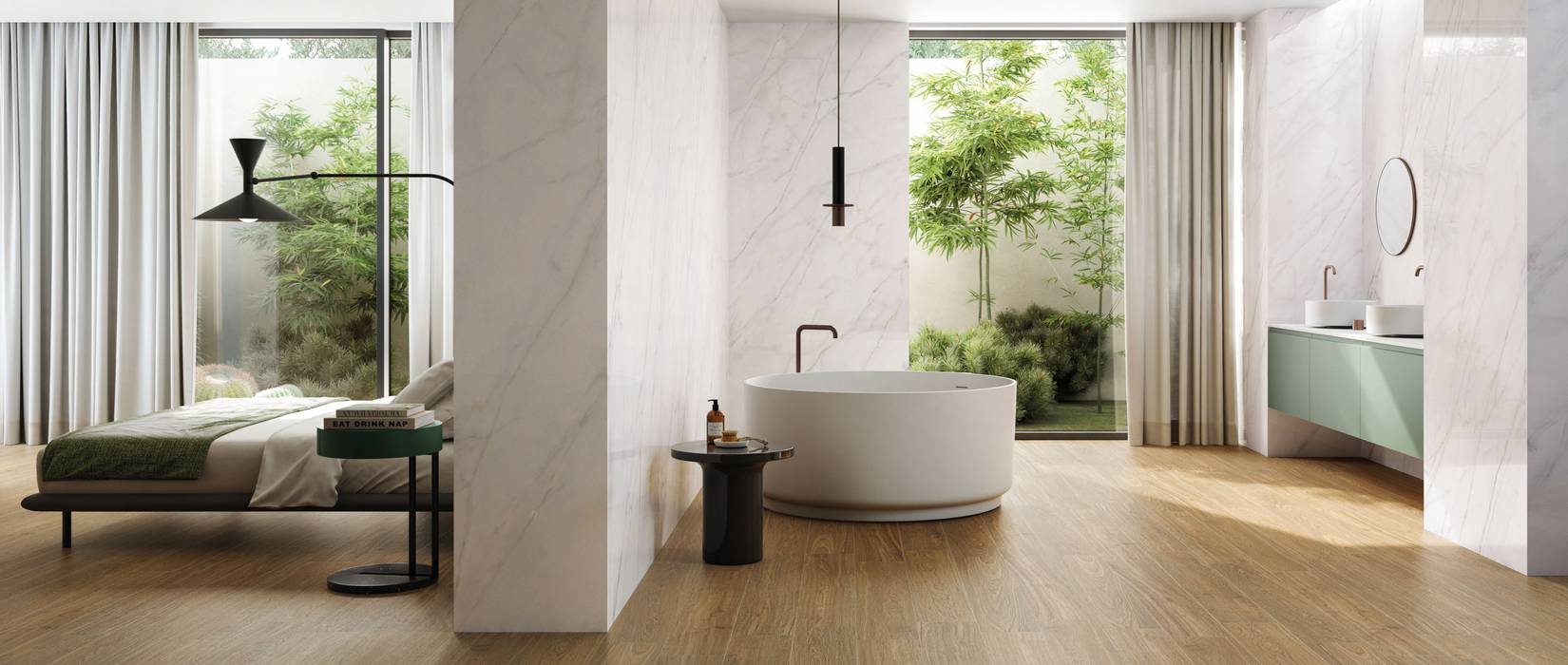 Purity of Marble is a project developed from the selection and reproduction of a variety of particularlyprecious and rare natural marbles, which reinterprets them with remarkable realism and attention todetail, to meet the aesthetic and functional requirements of contemporary architectural design inresidential and commercial settings. This material is ideal for use on floors and walls, because it combines the aesthetic beauty of marble withthe strength, practicality and technical characteristics of porcelain tiles. Supergres has selected andfaithfully reproduced all the veins, details and chromatic nuances of the finest slabs of these prestigious marbles.
ELITE is an extension of the Purity of Marble project. A collection composed of three marbles with a strong character, born of aesthetic contaminations from all over the world, from Asia to South America and, of course, Italy: Eden, Patagonia and Green Calacatta.
EDEN - Golden grey shades chase each other against a bright white background. The delicate and extremely refined surface of this prestigious marble is characterised by these shades, at times more subtle, at others more pronounced. White marble, which has always been a symbol of purity, an icon of prestige and elegance, is an architectural classic that is also perfectly suited to contemporary design.
PATAGONIA -A surface with a strong personality for environments with surprising visual impact. Shades, reflections, sharp and deep veins convey a strong sense of uniqueness and define original environments capable of dialoguing with different styles. PATAGONIA's lux surface enhances the depth of the material and becomes the absolute star of the space.
GREEN CALACATTA - Refined atmospheres for the interior design of any residential or commercial environment. Vivid veins emerge from the bright background in a thousand shades ranging from beige to grey, from sage green to emerald. Glossy, scenic surfaces for rooms with timeless appeal.